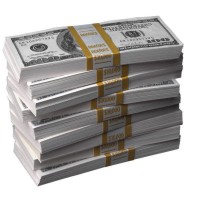 The social and mobile gaming section of Electronic Arts, PopCap, has announced as 12% cut to its North American staff as well as a re-evaluation of the viability of its Dublin studio.
PopCap has announced that it will be cutting back on 12% of its staff as well as reconsidering the future of its Dublin studio.
Garth Chouteau, PopCap's spokesman, said that 50 staff members have been laid off in Seattle and Vancouver. He also said that the company is also assessing the future of its Dublin Studio.
PopCap co-founder, John Vechey, wrote in a blog post that "The change in consumer tastes requires us to reorganize our business and invest in new types of games on new platforms." He went on to say that because of the growing popularity of free-to-play social and casual games, the company needs a new strategy that involves managing costs and reorganisation.
Vechey says that if they stuck to their previous business model they would no longer be able to invest in creative new games.
As users grow sick of an endless stream of sequels to previous successes it is certainly important that PopCap focuses on developing new games.