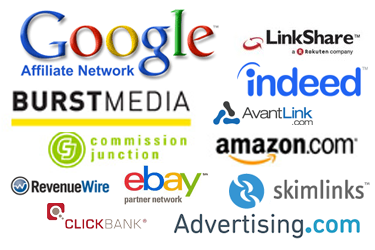 Generating income through Advertising is one of the most important and difficult things every business has to develop.
Depending on your business model you may choose to promote your business through paid ads or you may even want to make money by displaying advertising from other businesses.
The JumboClicks.com Staff has worked with internet advertising Since 1994 and can manage campaigns from all of the major Affiliate Networks or implement a Custom Advertising campaign where you select and control your advertising offerings.
We will walk you through the differences of Pay Per View, Pay Per Click and Pay Per Sale adverting options and with years of experience we can guide you to the Advertising Networks that will generate the most income for your business.
We can
Design banner ads for your business.
Install a banner management software to display advertising on your website.
Collect statistics for internal or outside sales use.
Setup a Private Ad Network so you can Trade or Sell Ad Space to
Local Businesses or Affiliates.
Setup affiliate dropship stores that generate income without the need to ever ship a product.
Setup Automated RSS Feeds to automatically capture and display paid advertising.
Design Fully Customized Software to integrate paid content within your website.
In addition to paid advertising you should also consider setting up Social Network connections that can generate sales leads and increase traffic to your website. We offer that too … More Information on Social Networking Services.
Each Advertising Package is Custom Designed to meet your needs please contact our sales staff for a Custom Quote.
Prices start as low as $75*
* includes setup of advertising banner management software when purchased with a full website design package