Printer maker Lexmark International Inc said it will stop making inkjet printers and focus on its more profitable imaging and software businesses, sending its shares up as much as 20 percent.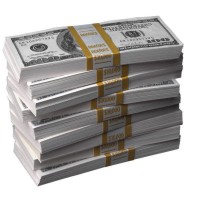 Lexmark, never a big player in inkjet printers, said it would continue to sell laser printers as it beefs up its print services business, for which it has made several acquisitions over the last couple of years.
The company said it planned to sell about 1,000 inkjet-related patents and would cut 1,700 jobs, or 13 percent of its workforce. It will close its Cebu, Philippines-based inkjet plant by 2015.
A company spokesman said Lexmark was being advised by Goldman Sachs to explore the sale of inkjet-related technology, which includes about 1,000 patents worldwide.
Most printer makers are struggling with falling sales as printing has been a target of corporate cost cutting and personal computing moves to tablets and smartphones.
As well, falling laser printer prices have cut into sales of inkjet printers, which traditionally have cost less to buy but can be expensive to buy ink for.
The overall inkjet market declined nearly 13 percent in the second quarter, according to research firm IDC.