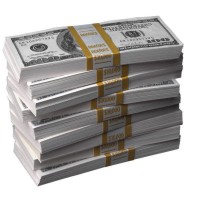 Through our relationships with Affiliate Networks the sites that NPSites.com and www.JumboClicks.com Make and host generate profits.
We have been doing this for many years and have seen good and bad times … it seems the past year or so has been nothing but bad. Along with lower revenue from Pay Per View ads the network of Sites I manage for my company and others have seen dramatic reduction in Pay Per Sale / Per Referral ads.
Google Advertising Network took a large hit this spring when they lost a few of their larger retail chains like Sears / Kmart to Commission Junction but they are not alone.
This is disastrous for Blogers that dedicate time to creating and hosting content. It means not only can't they pay their own bills… sometimes profits get so low that the ability to continue has to be questioned.
Now if you are the type of bloger or publisher that works in an office and uses your employer's time to blog… well this may not matter to you.. but if you are a single person business that depends on ad revenue to pay your bills.. the last year has probably had you thinking it may be time to quit.
I have been producing content since 1994 and the past 3 years I have basically made no income or just broke even.
This is not reasonable and maybe it is due to many factors such as Twitter or the Economy.. or changing needs.
All of these things do contribute.
It is probably also the fact that I have never resorted to Spam or crap sites that are filled with generic content to generate hits and gain higher placement in Search Engines.
I know that the people that visit my sites do so for the content and I am happy to spend the time writing it because I know much of what I cover is not available elsewhere .. but it seems that Profit really has to change to allow this to continue.
I hope that your advertisers pay for your display of their banners and links…
As for CJ I had an account with them that generated over 1 million ad views and I never got a cent from them.
I can't say other networks are all that much better but if you actually get a check vs not getting one .. well that is a pretty good indicator of how well the ad network works for their publishers.
Maybe out of no other solution I will go back to CJ but what would the use be if I never get paid? yea it is frustrating.