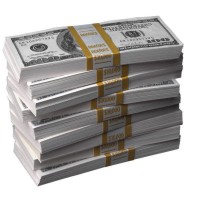 Best Buy plans to cut about 2,400 jobs, including 600 of its Geek Squad employees, as management tries to turn around the struggling electronics retailer, a spokesman for the company said Friday.
The cuts represent 1.4 percent of the company's 167,000 workforce and come on top of jobs associated with 50 store closings the company announced in March, the spokesman, Bruce Hight, said.
The Geek Squad cuts represent about 3 percent of the Best Buy unit, whose technicians install and service electronics in electronics in customers' homes.
The layoffs come as the world's largest electronics chain is trying to figure out how to stem nearly two years of quarterly declines in sales at stores open at least a year — a key measure for retailers.
It has seen its stores used as a "showroom" for electronics where consumers come in to try them out and then by the products for less money elsewhere, often online from Amazon.com