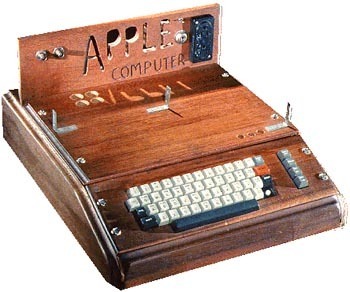 working vintage Apple-1 computer sold Friday for $374,500 at a Sotheby's auction in New York where a memo written by the late Apple co-founder Steve Jobs also went for $27,500. Both went to undisclosed individuals.
The selling price of the Apple-1 was a record for an Apple-1, according to Computerworld. One sold nearly two years ago at a Christie's auction in London for $213,000. In 2010, one of the vintage computers was sold for $160,000. At its release in 1976, the Apple-1 cost $666.66.
The computer is one of fewer than 50 Apple-I computers believed to still exist; of them, only a half dozen are known to still work.