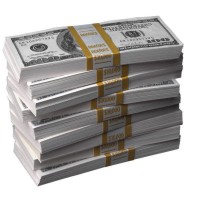 More and more of our purchases are happening online today so much that brick and mortar retailers banded together and promoted a Nexus Law that is effecting how merchants promote sales through affiliate networks.
This Holiday Season of 2011 is expected to see about 50% of all purchases online rather then people visiting stores and in the next few years the number and amount of online purchases will pass brick and mortar stores.
So, Online purchasing is a big deal even if you limit your purchases to only deals that are so many times better then local prices that you just can't pass them up.
Website Security is one of the more important things that you should look for but because transactions are now placed through third parties it is not always necessary to have a HTTPS connection in your browser until you actually checkout.
Payment systems like PayPal, Google Checkout and Amazon Payments allow you to make purchases from cash reserves in your account or credit cards and bank accounts that you have linked to your account.
When you use a third party system of this type to make the purchase you should never enter your password until you see that your shopping cart has forwarded you to the online bank's website.  In many browsers there is a very noticable alert that you are on a HTTPS connection. Your browser bar may show a green background or a Lock may appear on your bottom browser border. Which ever method your brower uses you should familiarize yourself with the alert and look for it.
You should also never enter passwords when you are on a framed page that is still on the merchant's website.
And always verify the merchant before you make your purchase.
Making Online Purchases With Your Credit Card
There are merchants and businesses that require payment with a credit card. Even the Federal IRS will require that you release card information to pay your taxes.
For most of these situations you should attempt to find ways to limit your vulnerability.  Discover, Citi and Other card companies offer temporary credit card numbers that you can use in place of your normal number. To obtain one of these numbers you need to contact your card holder and ask how they provide them. Some will do it over the phone and others online after you login.
Final Note
With all of this in mind it is important to know who you are dealing with. If you find a new merchant there is nothing wrong with using them if you can verify who they are, where they are located and how your transaction is processed.