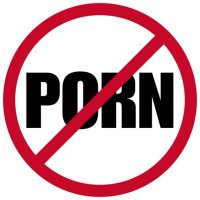 Now we aren't saying looking at adult content is good or bad but the fact is the internet was built by the Porn industry.
Many people may want to say FaceBook or Twitter or any of the dozen or so sites like Yahoo, Google and so on were the reason the Internet grew to its size but the fact is there was a time when personal computers were used by engineers, designer and business people then once the availability of porn on the internet was discovered… millions and millions of people forked out $1500 so they could get a look.
Although people still do rent adult movies and buy magazines the distribution of porn over the internet has pretty much eliminated the growth of brick and mortar porn distribution.  Why go to a nasty store in a not so great part of town when all you need to do is click.
In addition the highest use of bandwidth for commercial reasons is Porn. Datacenters, Naps, Broadband it is all has to be paid for somehow.
Anyway … If you are a subscriber to the Internet in the UK a new law will require you to choose whether you want internet with porn or internet without porn.
It is no longer up to you to decide at home. ISPs will be required to filter your content and you will be required to actively select whether or not you will be viewing porn. It will be placed on your Bill and in your records.
Its kinda like requiring a bumper sticker on your car that says you rent dirty movies at the video store.