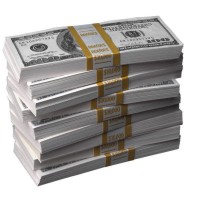 The 2011 Affiliate Summit Survey includes answers from real affiliate marketers and it is a good way to get information about how some of us are using Advertising and Affiliate Programs to make money online.
Unfortunately the Survey does not hit every question that you might want answered but it shows trends and statistics that can be very helpful if you feel a little lost when applying advertising and marketing programs to your sites.
Lets take a look at some of the trends for 2011.
The first interesting thing is that 60% of affiliate marketers have decided that PPC pay per click advertising is not worth it to them. Kinda interesting since they are pushing content that makes money off of ppc.
Only about half of the websites offer email opt in. So most of us are marketing only on the web and not pushing tons of email to our visitors.
However we do like social media and Facebook seems to win for how we push our content. Personally I have not got into facebook for this yet but … Hey i'm going to take a look now. The next best is of course Twitter…
A lot of us also use WordPress and it seems that almost everyone using wordpress is using a packaged theme.. I dont like packaged themes … but then again I am a WordPress Developer not an average user.
The final stat that I will comment on before giving you the link is the age of people that are involved in Affiliate Marketing. Well over half are over 40 and of that 60% or so we all work from home. .. so that is pretty cool.
For more details and lots of stuff you need to check out..
visit their website.
It is definitely worth 5 minutes of your time just to take a glance at how we all use Affiliate Marketing and a little bit about who all of us are.
http://www.scribd.com/doc/58120327/2011-Affiliate-Summit-AffStat-Report