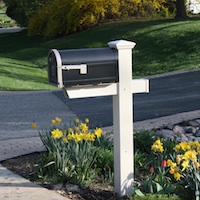 Many online businesses understand that the difference between a sale and a click away from your site can be as simple as the cost of shipping.
Nordstroms has announced that they will offer free shipping on all orders.  This is expected to place them ahead of other higher end product retailers in the up coming holiday shopping season which can be make or break for a companies total revenues.
This is very important for brick and mortar stores that have seen large percentages of their sales move online. With the expansion of mobile phones providing a rich internet search capability customers are now browsing in brick and mortar stores to check quality and colors then placing their orders online to save 10 to 50% even when it means staying with the same retailer.
Walmart the largest retailer in the world offers free ship to store pickups from their warehouses or order online and pickup today for items with in-store availability. They also offer .97 cent shipping which is really more of a marketing gimmick to attract customers rather then actually covering the cost of shipping. What is interesting is the .97 cent shipping is often on very large items that can easily cost $25 to $100 to ship… such as large pools and furniture.
Amazon.com is the monster of online retailing and offers free shipping only on orders over $25 which they also fulfill from their warehouse. Many of the items that are sold on Amazon.com are sold by third party merchants and Amazon facilitates the transaction but does not actually ship the product.
How this will play out for Nordstrom is not as interesting as how other retailers will react to this announcement.
Honestly the percentage of sales Nordstrom delivers on the net is dramatically smaller then many other retailers… but they could grab market share from other big boxes like Macy and JC Penny.