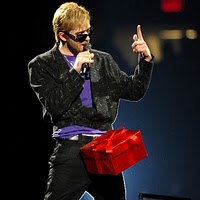 A few hours after Specific Media announced the acquisition, the company issued a second press release proclaiming that Justin Timberlake would be part owner of the site and would provide creative direction in the effort to resuscitate MySpace.
Timberlake connected with Specific Media via a conference call, which took place less than two weeks before the deal closed. The singer met with his new partners and finalized the partnership arrangement a scant 30 minutes before the transaction was made public.
Timberlake's longtime manager, Johnny Wright, has indicated that a talent show may be a part of the new owner's business plans.
"Whether it becomes a talent competition or something like that, those are things that we will still flesh out. We definitely want to bring the industry back to MySpace to really look at the talented people that have put their faces there,"
At a press conference on Aug. 17, Timberlake, known for the lyric "bringing sexy back," will share the details on his plans to bring MySpace back.