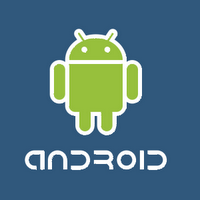 If you have been looking at some of the new android tablets and phones as an alternative to Apple's higher priced products then you will be interested to know that you are not alone.
Google has now passed a hurdle of 500,000 new activations a day and is said to capture about 40 percent of the market in the second half of 2011. This news was released by Andy Rubin who is currently serving as Senior Vice President of Mobile at Google, where he is overseeing development of the Android Operating System
Considering that this figure would is relative to every other person in the United States would need to purchase a new android phone this year is impressive however with emerging markets such as China and continued support for Europe and South America the figure can be seen as a great improvement from where they were just a short time ago.
Rubin also said that by 2015 Apple will not be their biggest competitor and he expects the Windows OS to find its way into second place behind Android.  This is more likely then not to happen as Steve Jobs takes a lesser roll in his company and Microsoft Windows users look to a portable product to match their desktop.
Although Android may be impressive for a Phone OS if you can say Phones have Operating Systems with a straight face, Android for tablets and full sized computers is lagging in its offerings. People just demand more power then Android can provide and although there are a number of users willing to forgo productivity just so they don't have to put money in Apple's pocket as a full operating system Android has a quantum leap to make before it is much more then a high priced toy used for browsing the web and tweeting what you ate for lunch.