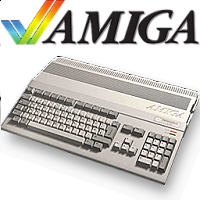 It seems that even after the problems with their playstation network hackers (cough Amiga Users) are continuing to hack the corporate giant.
Keisuke Watabe, a spokesman at So-net Entertainment Corp., a Japanese ISP owned by Sony said that hackers accessed its customer rewards site earlier this week and stole customers' redeemable gift points worth about $1,225.
Thursday, the company took down a password-reset page it had built following the discovery of a "URL exploit" that the company insisted was not another hack.
A Sony spokesman said that the incident at So-net was most likely unrelated to the other assaults. "Although we can't completely rule out the possibility that there is a connection with the PSN issue, the likelihood is low,"
So-net issued a warning stating that an intruder tried 10,000 times to access the provider's "So-net" service, which grants customers reward points that can be exchanged for Sony products and online currency.
The company believes the hacker used the usernames of account holders and an automated software program to generate passwords, leading to the security breach.