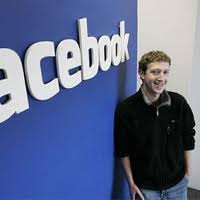 The 9th circuit court appeals ruled that the Winklevoss brothers that provided the original code for Facebook back when they were attending Harvard University with now owner Mark Zuckerberg can not have a do-over.
The original lawsuit allowed the brothers to get 10 million dollars each and part ownership of Facebook but the deal that was cut in 2008 had been appealed concerning disclosure of the actual value of the website when those amounts were settled on.
The original claims of the case were that the two brothers were contracted by Zuckerberg to create a website called ConnectU or the Harvard Connection … that was purposely put on hold so Zukerberg could get the source code and roll out Facebook without the two developers.
The suit was originally settled for $65 million in 2008 but the latest lawsuit had claimed fraud for Facebook and Zuckerberg "not volunteering a more recent valuation of different Facebook stock."
Anyway since they are all Harvard Grads and probably have summer vacations with the Federal Supreme Court there is a possibility that this billion dollar lawsuit may be headed to Washington.