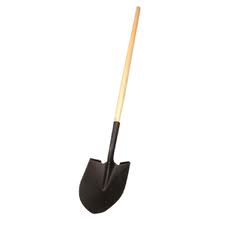 75 year old Aishtan Shakarian, who lives in a small village near Georgian capital Tbilisi, was scavenging for scrap metal on March 28 when she damaged an international fiber-optic backbone cable that connects much of the southern Caucasus to Europe, a police spokesman said.
With her shovel she took out all of Armenia and parts of Azerbaijan for half a day, according to Georgian police.
The Fiber optic cable she cut was a primary backbone connection that delivered internet and telephone traffic. Although parts of Azerbaijan was able to fall over to Iran's Internet connection (that's kinda scary to think about isn't it????) other customers were left without service for about a day.
"This is not the first time someone has been digging potatoes or searching for copper in Georgia and damaged our cable," one Armenian information security expert, Samvel Martirosian said to the Armenian service of Radio Free Europe/Radio Liberty. The same cable was damaged last year, although the cause of that outage wasn't specified at the time.
Police said Mrs. Shakarian didn't resist arrest and admitted her guilt. She was acting alone and was released pending trial, Mr. Gvenetadze said. Ms. Shakarian faces a fine, community service or one year in prison.
"Her age is a mitigating factor. I am not expecting the prosecution to push for a strict punishment," the police spokesman said.