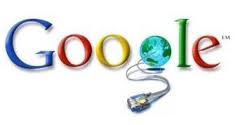 Although over 1000 cities applied google announced today that they will be rolling out their fiber based Ultra high-speed broadband in Kansas City, Kansas.
As part of our overall goal to make the web better for users, last year we announced a new project to provide a community with Internet access more than 100 times faster than what most Americans have today.
Pending approval from the city's Board of Commissioners, we plan to offer service beginning in 2012. We'll also be looking closely at ways to bring ultra high-speed Internet to other cities across the country.
This is a fiber optic based broadband IS A POTENTIAL solution comparable to Verizon's Fiber to the home program but definitely faster then Cable TV systems that offer a Hybrid Fiber Coax system or more expensive dedicated fiber that business once relied on.
The provision will be 1gbit free to every home at this time the basic comcast plan on hybrid fiber cable offers 1 mbit for about $30 a month with higher provisioned 5mbit plans costing about $60 a month.
Is this a major change?
Well if it is free then it is definitely something that customers will enjoy especially if they are now on dialup. However Google has long been known for monitoring traffic and if you are getting a free connection then you can believe that your location will be monitored.
Additionally rolling it out in Kansas City means most of the community already has the ability to get broadband. Unfortunately they didn't pick a remote town of 30-60,000 people in Wyoming or another location that has no broadband access at all.
So, Why?
Well as you probably heard Google is going through attacks where backbone providers are now targeting them for extended fees due to YouTube and other media heavy content and the activists that want net neutrality are causing problems for everyone who expects a decent service for the price they pay.
Offering free service or a private service may set google as a main content provider for rich media.
Their network could be managed however they want and give priority to their own products based on the user agreement people sign to get the service.
Well we will see how this turns out in Kansas… but don't hold your breath for google trucks to be rolling down your street anytime soon.. fiber deployment to each home is very expensive.
This is not as easy to deploy as their wireless provisions that seem to have fallen to the wayside.