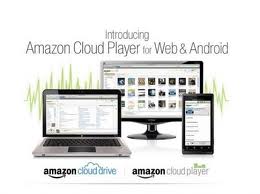 With over 15 million songs Amazon is definitely one of the better places to purchase new and old music and with their new cloud storage and player that will let you play your music purchases from where ever you may be their service just got another kick.
For people that live on their phone or new android tablet all day there is a new Android app that will work for you and for everyone on a desktop or laptop there are versions of the player for PC, or Mac users.
The way it works is you purchase some music from the Amazon Store then select to have it loaded on your Amazon Cloud Drive … each user gets 5 Gigs of storage for free and you can upgrade to 20 GB if you purchase a full MP3 Album from Amazon by December 31, 2011.
Uploading music from your mobile device is not possible at this time, but you can upload music from your PC or Mac.
For more about the free automatic upgrade to 20 GB of Cloud Drive… http://amzn.to/fBypVV
For More Info on the Amazon Cloud Drive Player see: http://amzn.to/eutExQ