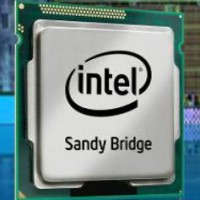 Manufacturers of systems and OEM Suppliers have begun to announce official notices and methods of refund for the Defective Intel Sandy Bridge chips that have been introduced in the past month.
For those of you who don't know what the problem with the new chips is… it seems that a defect in the CPU can cause failure .. damage to SATA devices .. meaning it will eat your hard drive.
Samsung and Asus have been very straight forward offering a few different options for users who already own systems. Everything from returns and replacements of the complete systems to reshipment of new chips once intel makes them available.
Dell says that two of their branded systems and two marketed under the Alienware label are effected by the defective chips. However they are not releasing information about refunds.
Many other companies have held back shipments of new systems and although they are effected no customers have purchased the defective new chips.
Lenovo who purchased IBM's smaller computer unit says they will simply offer extended warranties and handle customers complaints as they become aware.