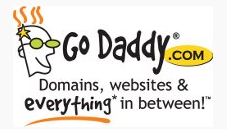 Hey I took a day looking for Godaddy coupons to renew one of my sites and I was disappointed after trying about 12 of them that did not work.
I finally found a list of coupons and I know the .com renewal one works from this list.
Its $7.99 not as good as a new one for $7.49 but give these coupons a try.
They are not my affiliate coupons so I don't make money off them… but after two days of searching I don't really care… I think its more important I share them if it can help you guys.
Geek5 – Save 15% on any order of $20 or more at GoDaddy
Todd20 – Save 20% on 1 Year Shared Hosting Accounts at GoDaddy
TODD – Save 10% on non domain orders at GoDaddy
COMSALE – $7.99 on .COM domain names only works for renewals as well!
COMSALE2 – $7.49 on new .com domains for existing customers
GEEK – Get $5 off any order of $30 or more.
CENTRAL – Get $10 off any order of $50 or more.
ALOHA – Get $20 off any order of $75 or more.
GEEKSSL12 – $12.99 SSL Certificates
Again the banners on my site make me money (not much) not the codes above.