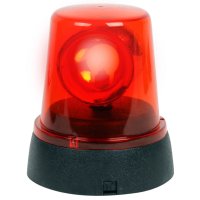 If you haven't been keeping up Bill Gates has relinquished his roll at Microsoft and is now amassing a huge fund that is suppose to be a charity to do good.
The Global Fund to Fight AIDS, Tuberculosis and Malaria (GFATM) is run by Bill and his wife Melinda Gates and was said to provide health care in developing nations to people in need but too poor to afford the care.
As of 2001 the Global Fund has collected somewhere in the area of 28 Billion dollars and much of it from 54 Governments who are now asking where the money is going and why much of it has either not been spent or that it has been misused.
So far Germany and Sweden have pulled out of donations and some contributors are asking for refunds.
"Two weeks ago an Associated Press story cited a report from the fund's inspector-general, charging that "as much as two-thirds" of some Global Fund health grants to developing countries had been "eaten up by corruption." The story specifically named projects in Djibouti, Mali, Mauritania and Zambia, and cited forged or non-existent receipts for "training events," phony travel and housing claims and outright theft, along with shoddy bookkeeping."
Reports say that around half the money was handled by the United Nations Development Program and that this group controls Global Fund money for 63 projects in 27 countries.
The interesting part is that the United Nations Development Project has a policy where they do not disclose audit details.
Some 13 Billion Dollars has been spent so far.
Although this report is not directly connected to technology it does say a lot about the wealth that comes from the tech sector and how it is wasted instead of reinvested. Donations that come from Governments are not directly tied to Tech sales however Gates and his wife along with a number of Billionaires have grouped together for this so called altruistic venture.
They are so involved in it that they say their children will not benefit from their parent's wealth.. Gates has said that his children will be left a few million dollars … ten or less at the time of his death and other investors of the same ilk have practically disowned their own children only providing a college education …
There are definitely some strange things going on here but because there is so much money being thrown around you can imagine nothing will come from any investigation.
This is as sad as when the Red Cross took 98% of the donations for 911 and dumped a good chunk of it into higher salaries …
just sad