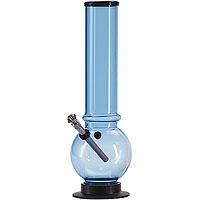 Wow this is pretty amazing news and it could definitely have some repercussions for Bing which has already had some earning problems last summer that forced them to cancel the Bing Discounts.
Although at first read of this news it may seem like another situation where the top competitors are suing each other over nothing but if there is some honesty behind these results it seems that not only has Google been effected .. it may be that every Microsoft internet explorer user that uses the search bar for finding things has had their privacy abused for profit.
"Google set up a trap from December 17 to December 31, engineers inserted a "honeypot" or fake search result as the top result for specific search queries  including: hiybbprqag, mbzrxpgiys, and indoswiftjobinproduction  and waited to see if the same results would appear on Bing. Lo and behold, the identical results popped up.
Amit Singhal, a Google Fellow who oversees the search engine's ranking algorithm, was clear about the findings.  "Our testing has concluded that Bing is copying Google web search results,"
"I've spent my career in pursuit of a good search engine," Singhal told Search Engine Land. "I've got no problem with a competitor developing an innovative algorithm. But copying is not innovation, in my book."
Director of Bing Stefan Weitz said that the strategy is one of many that Microsoft uses to provide the best search results."
You know it is one thing when sites copy content to enhance it is another when huge technology giants with plenty of resources to do the job right decide to simply rebrand  a competitors content when there is no need and it is a drawback for their own business.
The reason there are a few search engine sites is because users want different results. It is the same in the news business where there are a number of sources that we all combine to find somthing that is probably the best information.
I don't know but other then this being an embarrassment for Microsoft there seems to be the need for someone to get fired… at the very least the Bing team are not doing the work they are paid to do. At the worst they just cost the parent company face and income.