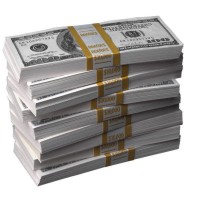 Does anyone really know what LinkedIn is? Well the creators of the site are hoping that someone with some extra cash to spend see value in the Social Business Card Network.
As Stock Prices rise due to excess cash many businesses are in vesting LinkedIn announced that they have just filed papers to go Public and their IPO is being offered to rake in a hopeful 175 Million dollars.
If you have never used the site then you aren't alone however with 1/6th the number of registered accounts that Facebook has or about 80 Million accounts there is data that can be mined. Unlike FaceBook LinkedIn users are primarily about business and employment networking where users are expected to put forth public profiles of their education and work experience in hopes of moving up the ladder through connections.
At the same time people are willing to announce details on LinkedIn many privacy advocates are attacking FaceBook for releasing the same or less detailed information that FaceBook users want to keep private.
Oh it gets very sticky doesn't it.
Anyway the LinkedIn IPO should be out sometime in March or early Spring and is one of the first higher profile Tech IPOs in more then a few years… As you many know many tech companies have put off IPO's in fear their stock would not be accepted and it would deter private investment of venture capital.