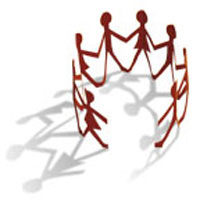 The reason behind going all pay is not certain but it is probably due to the number of accounts that are not generating income for the social network
Unlike Twitter where it is Mass Chaos the idea behind ning.com is to allow people to host their own sites that allows members who are also members of the ning.com network.
Unfortunately it seems that most people won't sign up for a service whether it is priced $3 a month as ning's intro account or any price if there are other options out there.  Facebook, WordPress.com, Bloger and a number of other hosting solutions are a perfect examples of free providers so what makes ning think they can make the move to pay services?
Its hard to say.
I had a reason to signup for an account tonight and you can bet when the prices start kicking in there will be nothing keeping me on ning.
Some pretty big names have migrated to the service. The Pickens Plan was one such group that was trying to promote alternative energy and Wind Power.. then Mr Pickens seemed to give that up as soon as President Obama was elected and his group disbanded faster then his interest in Windpower and alternative fuels vanished.
With hosting being relatively cheap you might think that a large association could manage their own site but this is not the way today. With all of the hammering servers take even a small group of people can easily require cluster servers or cloud computing.
Those services are also available through Amazon or other hosts but to manage your site will require technical experience or hired staff.
This is one of the primary reasons people turn to solution providers like Facebook or Ning to get the word out. Unlike Twitter where you can tell everyone about an event it is impossible to manage your content.
Well Ning.com's new pricing goes into effect July  20th with three tiers.
Mini $2.95 a month Plus $19.95 a month and Pro $49.95 a month.
The mini plan will only allow 150 members and seems pretty useless.
With the Plus and Pro plans you can have unlimited members.
Final Plan selection must occur by August 20th 2010 so they are giving you time to make arrangements and tell your members you have moved.
Like I said I won't be continuing with my new ning account but you can probably bet that some of the bigger name stars and companies will continue their relationships due to being offered free and special services the rest of us never see.
What do you think will happen to Ning?