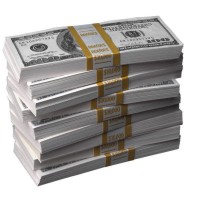 Cesar Alierta President of Telefonica located in Spain but which serves 250 Million customers around the world has either completely lost his mind or is having some serious problems serving his customers.
Alierta is suggesting that the company will begin charging or … trying to charge Google, Bing, Yahoo and other portals for the use of their backbone.
From his own statements it is not just the bots that index websites but Content from sites like YouTube, Gmail and others provided by these outside businesses.
In a statement this week Alierta said "We deploy the networks, we do the peering, we provide the systems, customer care, after-sales and line installation services … we do it all. …They have the content",
Telefonica is the third largest network in the world and serves 25% of Italy and most of the Spanish Speaking countries including Argentina, Brazil, Chile, Columbia, Dominican Republic, Ecuador, Guatemala, Peru, Puerto Rico, Venezuela and has some weird affiliation in South Florida USA where there is a HUGE Spanish speaking Population and owns 8% of China's Unicom networks.
Previously the company has been fined 100's of million dollars in antitrust cases for monopolistic tactics in their control of the areas they serve.